If you are arrested for driving under the influence (DUI) in South Carolina, you can face substantial penalties. Some of the penalties include:
-Loss of your driver's license;
-Substantial fines;
-Jail and community service; and
-Loss of the ability to receive certain scholarship funds for education;
Unlike many other criminal charges, these cases are unusually fact specific and technical. Attorneys with knowledge and experience in DUI cases look closely at the State's evidence to make certain that law enforcement complied with all statutory, regulatory, and constitutional requirements. Mistakes on the part of law enforcement can result in the suppression of evidence, and sometimes even the dismissal of a case. Oftentimes, an attorney can negotiate with the Solicitor's Office to lessen the offense or the penalties.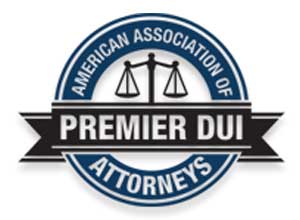 Under South Carolina's Implied Consent statute, your driving privileges can be immediately impacted after a DUI arrest. If a person refuses to submit to a test, or if a person provides a sample showing a blood alcohol content (BAC) in excess of 0.15, the individual's right to drive will be immediately suspended. The individual has the right to an administrative hearing to contest the suspension; however, this must be requested quickly, or the right to this hearing will be lost. If your right to drive has been suspended, you need to quickly seek the assistance of an attorney to help restore your driving privileges.
Our firm is a member of the American Association of Premier DUI Attorneys. If you have been charged with DUI or a DUI related offense, contact us. We will ensure that your rights are fully protected, with the goal of giving you the best possible outcome.