Do I Need A Will?
Not having a Will can be extremely disruptive and expensive. In South Carolina, if you die without a Will, the State decides who your heirs are, and your assets are disposed of under the laws of intestacy. This means that things might not be disposed of in a manner consistent with your wishes.
Schedule Consultation - Call (864) 641-3377
There are a number of unexpected problems that can arise when a person dies without a Will. If a person has minor children, this can cause major conflicts. The minor child will inherit an interest in property even though the minor has another parent living. This can make it difficult to sell property or to obtain a loan on property, as a court action will be required.

Sometimes a Will simply isn't enough. You may have devises and bequests that you want to make with certain restrictions. It may be that you want to preserve certain assets for the benefit of more than one person. It may be that you want to establish a way to provide for someone long-term. In these situations, you may need to create a trust. When planning your estate, particularly when you have minor children, you may find that a Testamentary Trust would be a good choice. Talk to us about your wishes and your concerns, and let us show you ways to plan your estate.
Trusts and Estate Planning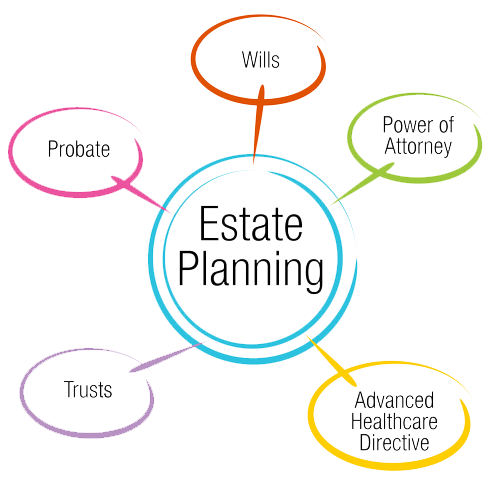 In addition to making a Will, you should consider whether a Power of Attorney and/or Healthcare Agent would be something you should do. Having a Power of Attorney allows someone to handle your business and legal affairs if you become incapacitated. A Healthcare Agent allows someone to act for you when you can't make medical decisions for yourself. Unfortunately, these documents must be created before a person becomes incapacitated. As you consider your estate planning needs, you need to consider preparing for unexpected events, so that when these life changing events occur, you can still have some control over the manner in which they are handled.
If a person has significant injury or dementia, or if a person otherwise becomes incapacitated and does not have a Power of Attorney or Healthcare Agent in place, there may be a need for a Guardianship and Conservatorship action. These actions allow a person's assets to be protected, to have a person appointed to handle business affairs, and to have a person designated to make healthcare decisions. Unlike the preparation of documents in advance, these proceedings are much more time-consuming.